Rachmaninoff
@ Seoul Art Hall
Metamorphosis
Own Composition, Music Video
Stravinsky
@ Baum Art Hall
Debussy
@ Youngsa Art Hall
Biography
A native of South Korea, Dr. Hyun-Kyung Lee has been studying piano since the age of four. She has performed extensively throughout the United States, South Korea, Italy, and Southeast Asia. She has performed in some of the world's most important concert venues; including Carnegie Hall, Steinway Hall, and the Seoul Art Center.
Dr. Lee has been invited to perform contemporary music internationally and has had many arrangements written for her. In particular, her close musical relationship with the composer OckMi Han has led to several world premier concerts and recitals. A prize winner in the Artists International Piano Competition and the National Korean Young Adults Competition, Dr. Lee performs both as a soloist as a chamber musician. She is active as a member of the performance division of the Korean Piano Society and the SungSim Piano Quartet. She is also well-known as a collaborator with a variety of artists such as modern dancers and traditional Korean performance art. She has collaborated with the Modern Music and Dance Ensemble in Italy and as performed and created innovative electronic compositions with dancers, musicians and composers. She also performs regularly with the Grand Piano Concert series throughout Korea.
Dr. Lee has performed in the master classes of Martin Canin, Paul Posnak, and William Doppmann. She received her master's degree from New York University and her doctoral degreee from the Catholic University of America in Washington, D.C. She has studied with YoungSook Kim, Sara Davis Buechner, Marilyn Neeley, and Jose Ramos Santana.
A dedicated teacher, Dr. Lee is a professor of music at Kangwon National University in Korea. She has worked in the past as a lecturer at the Catholic University of America and as a professor at the Catholic University of Korea. Additionally, Dr. Lee has taught piano at various art high schools in Korea.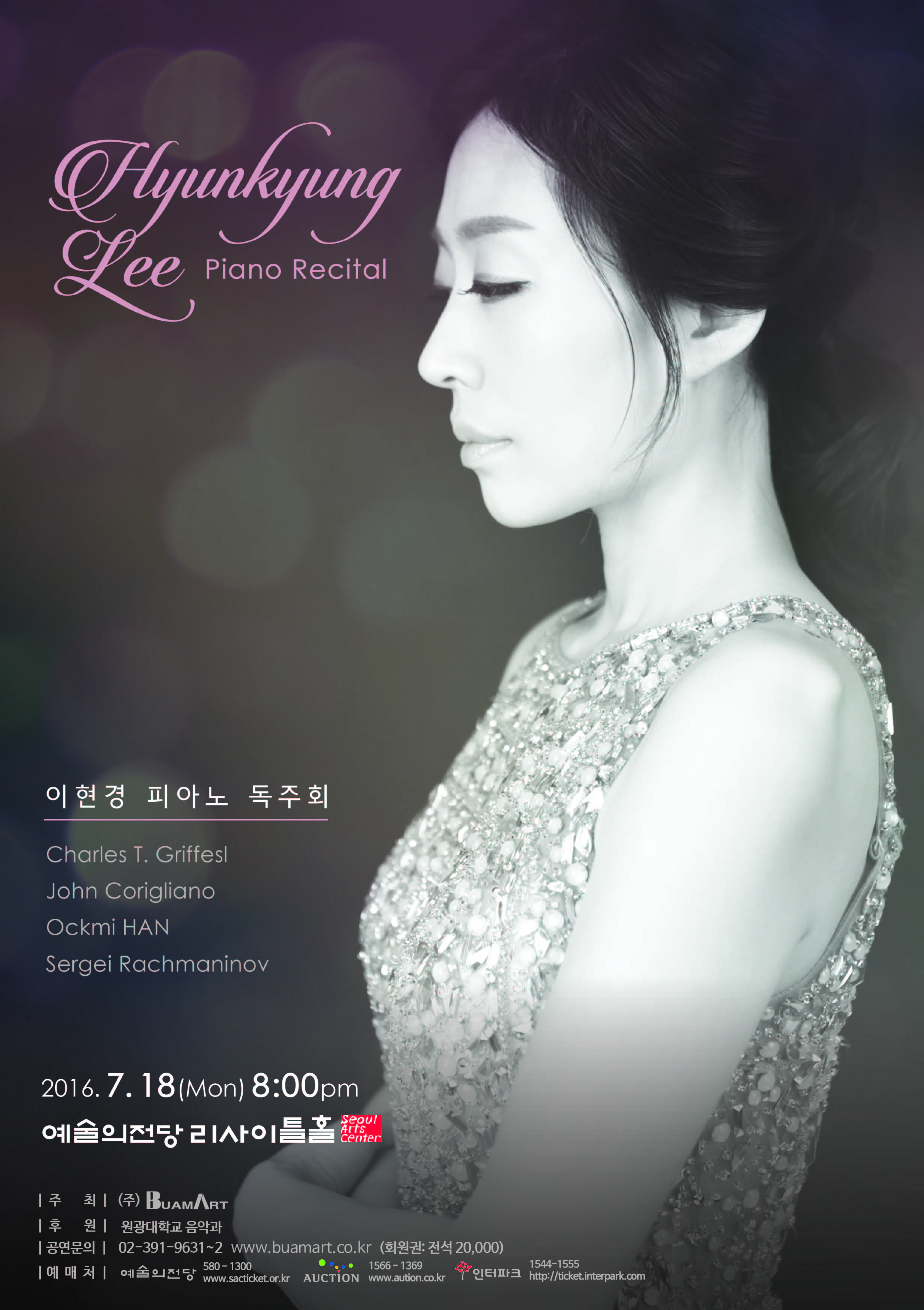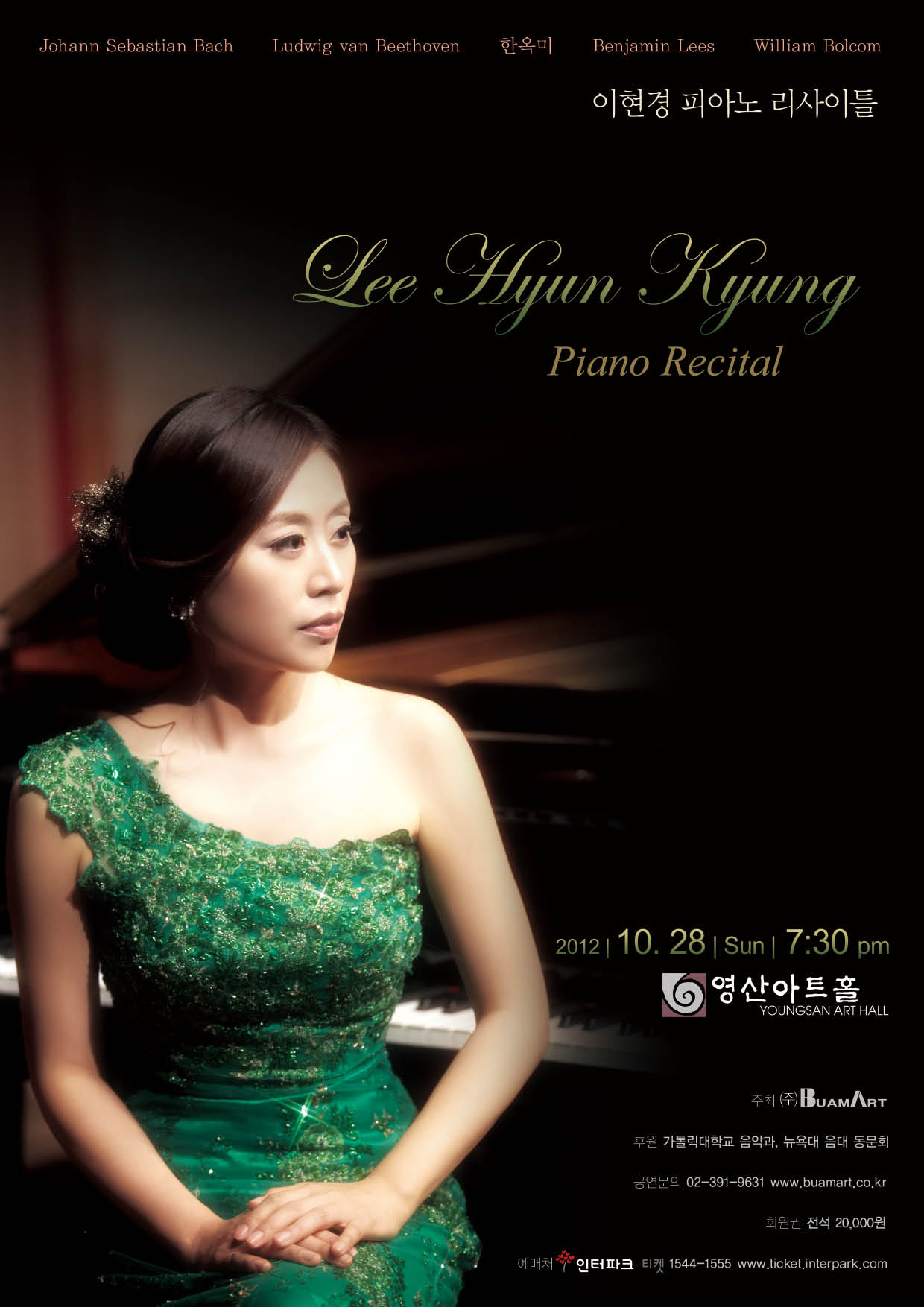 My favorite composer is:
When I was young, my parents would hang calendars featuring the works of famous impressionist painters such as Monet. I was fascinated by the use of light and color and as I began to play piano I was immediately drawn to the work of Claude Debussy as his rich colorful melodies reminded me of the pastels of impressionist painters. It is one of my goals to eventually perform all of Debussy's piano compositions.
What do you most enjoy about performing live?
During the time leading up to a performance, I am often very nervous and apprehensive. However, when I step onto the stage and begin playing all of those negative feelings wash away from me. The piano is a lonely instrument, but during performances I am able to forget this.
What is the most important lesson that you have learned through the years of teaching and performing piano?
I think the most important lesson I've learned about piano is that it is the most honest instrument. You cannot lie with a piano. If you do not practice for one day, you yourself will notice. If you do not practice for three days, your friends will notice. If you do not practice for a week, everyone will notice.
Do I enjoy collaborating with other artistic mediums ?
Piano is a very lonely instrument, so I enjoy collaborating with other artists as I enjoy being a part of a group. I especially enjoy collaborating with dancers as they mirror the music and provide imagery for the sounds that I create.
What is my greatest inspiration while playing and composing?
I am unable to point to just a single thing that I draw inspiration from when it comes to my performances. I am often inspired by the landscapes that I see, the art that I view, and the joy and conflicts I may experience with myself and with other people. Therefore, when preparing for performances, I like to expose myself to as many new experiences as possible, as I draw inspiration from nearly everything that I encounter.
Why do you believe that classical music is important in the world today?
I believe that classical music is, in its essence, a very basic form of music as it is pure sound. When you listen to classical music you can hear the entire story of somebody's life and death, but it requires a certain amount of emotional intelligence to listen to that story. I believe that classical music is important in the world today because the appreciation of it requires us to have a more intimate and honest relationship with our own emotions and feelings.
"Music is enough for a lifetime but a lifetime is not enough for music"
"Works of art make rules, rules do not make works of art"
"I am as proud of what we don't do as I am of what we do"
Frequently Asked Questions
Do you offer Free Trial Class ?
Yes, we can schedule a 15 minute free live online trial class. If you like my teaching style, we can then continue with your musical journey on regular basis.
What level can I teach online?
You can learn online if you are an absolute beginner or an advanced student. You can be 4 years up to 100 years old. You can learn technique, music interpretation, music theory or history. If you need to prepare a certain piece for your exams or performance, I can guide you so that you improve your understanding of the piece and performance skills.
What is my teaching experience
I have taught to students of all ages and levels. I ran my own piano school and currently I am a professor at the university. I have a proven track of students who significantly improved their skills after taking classes with me.
Is learning online as efficient as learning offline?
You can learn as much online as at the face to face class. Good teaching depends on the teacher's skills, experience and curriculum and and not on the medium of delivering the classes.
What software or hardware is required on student's side.
All you need as a student is good internet (preferably wifi) a device with a camera such as smartphone, tablet, laptop or PC, and a headset with microphone.
Do you offer face to face classes too?
I often travel between Seoul and Hong Kong so I can offer my face to face classes in these two locations. For other locations a special arrangement can be made.
How much is one lesson ?
The price per lesson varies depending on your level and requirements.
We may explore pricing options during our free live online trial class.
What is the payment method?
You may use Paypal, Visa / Master Card or bank transfer.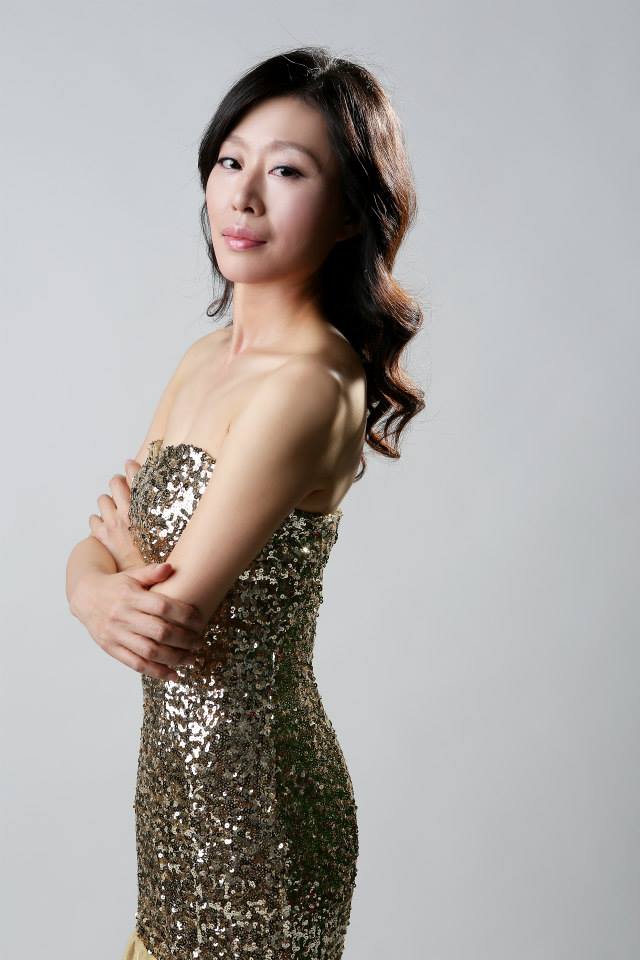 W.A.Mozart – Piano concerto K. 460, 461, 488
L.V.Beethoven- Piano concerto No.5 Op.73
C. M. Weber- Konzerstuck Op.79
F.Liszt- Piano concert No.1
C. Saint-Seans- Concert No.2
Tchaikovsky- Piano Concerto No.1 Op.23
M.Ravel- Concerto in G major
G.Gershwin-Concerto in F minor
Prokofiev- Concerto No.1
Piano Preludes Book I & II, Claude Debussy
*J. S. BACH
French Suite-BWV 816 &817
Partita-BWV 825&826
Toccata-BWV 910&916
Italian Concerto BWV 971
Chromatic Fantasy and Fugue BWV 903 Cantata BWV 208 "Sheep may safely graze"
*F. Haydn
Numerous Piano Sonatas
*W. A. Mozart
Numerous Piano Sonatas
Variation- KV.180, KV.265, KV.354, KV.455
*L.V.Beethoven
Sonata- Op.2, No.1 Op.2, No.2 Op.2, No.3 Op.7
Op.10, No.2 Op.10, No.3 Op.13 "Pathetique"
Op.27, No.1 Op.27, No.2 "Moonlight" Op.31, No.1 Op.31, No.2 "Tempest" Op.53 "Waldstein" Op.54 Op.109 Op.110 Op.111
Variation-WoO 70, WoO 78 "Rage over a Lost Penny " Op.129 Piano Trio- Op.97 "Archduke"
*F. Schubert
Sonata- D.664, D.845, D.958
Impromptu- D. 899, No.1, No.3, No.4 D. 935, No.3
Wanderer Fantasy D. 760
*F. Mendelssohn
Song without words Rondo Capriccioso Op.14 Variation Op.54
Piano Trio Op.49
*F. Chopin
Ballade- Op.23, Op.38, Op.47
Etude-Op.10 No.1, 4, 5,8,9,12, Op.25, no.2, 3,4,5,8, 9, 11, 12 Impromptus-Op.66
Scherzos-Op.20, Op.31, Op.54
Sonata- Op.35
Mazurkas
Waltzes
Polonaises -Op.53, Op.61
Bolero Op.19
*F.Liszt
Sposalizio
Sonetto 47, 104, 123 del Petrarca
2 Legends of St. Francis
Hungarian Rhapsody- No.2 f# minor, No.6 Db Major, No.12 Db Major Mephisto Waltze No.1
Sonata in B minor
Ballade No.2, S.171
Paraphrase on Verdi's Rigoletto
Etude-Transecendentales etude No.8, 10
Paganini etude No.6
*R. Schumann
8 Fantasiestucke op. 12
Sonata Op.22
ABEGG-Variation Op.1
Etudes Symphoniques Op.13
Papillons Op.2
Piano Quintet-Op.44
*J. Brahms
Sonata Op.5
Klavierstucke Op.76, Op.118
Variations Op.24
Piano Quintet Op.34
Piano Trio Op.101
*A. Scriabin
Etude Op.8 No.2, 3, 12 Sonata Op.53
*S. Rachmaninoff
Prelude (a few works) Etude Op.39 No6, 8 Sonata Op.36
*S. Prokofieff
Toccata Op.11
Sonata -Op.1, Op.28, Op.29
*D. Shostakovich
24 Preludes Op.34(Completed all)
*A. Schoenberg
3 Klavierstucke Op.11
*C. Debussy
Estampes
L 'ile joyeuse
Etude No.6 , 8
Pour le Piano
24 Preludes, Volume 1 & 2
*Maurice Ravel
Jeux d'Eau Miroirs
*Manuel de Falla
Fantasia Baetica
*Charles Griffes
4 Roman Sketches Op.7
*Samuel Barber
4 Excursions
*Alberto Ginastera
Sonata Op.22
*John Corigliano
Etude-Fantasy
*William Bolcom
The Serpent's Kiss The eternal feminie
*Benjamin Lees
Fantasia
*N. Kapustin
Variations Op.41 on Theme by Stravinsky's "Rite of Spring"
*Stella Sung
Toccata
*Lowell Liebermann
Gargoyles Op.29
*Sun-Hee Cho
After the rain III
*OckMi Han(World Premiere) A Promise
A Walk in the Park
Impromptu
Storytelling Music "Girl at Piano"